Discover the secrets of playing the popular Tote Scoop6 and learn how to turn a £2 bet into a £million plus win from the comfort of your own armchair!
This guide shows you how to successfully play Saturday's big horseracing bonanza that can rival the Football Pools or even the National Lottery in terms of top prize money.

That's right! The Scoop6 prize pot can grow to a massive seven figure sum if it carries over a few weeks running without there being a winner. That can mean winning a truly life changing amount for an incredibly small risk!

The payout system works in a similar way to the lottery. Just like it rolls over to the next draw when no one wins it, Scoop6 carries over to the following Saturday if no one wins.
For many punters, Scoop6 is a favourite bet that is placed every Saturday just so they can be in with a chance of winning a massive payout.

But for many others, it remains a mystery that they steer clear of. This happens most often because they don't understand how it works.

If you are unsure of this bet and you probably are if you're reading this, then you'll soon be joining in this amazing secret betting bonanza. It's the game that puts you in line for a huge jackpot payout for a really small stake.

So let's lift the lid on the mystery.
The first order of the day is in remembering that betting on horseracing should be fun. It should be easy to do. And it should reward your skill and knowledge of the sport with providing you a platform for making educated race winner predictions.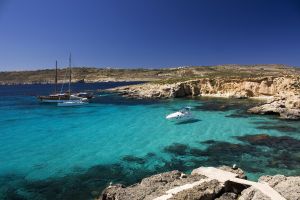 You're probably already familiar with placing bets on a single race. You choose the horse that your experience and know how tells you has the best chance of winning or at least being placed. You then bet accordingly.

Well, Scoop6 just takes that process and times it by six.

By that I mean instead of just choosing one horse from one race, you choose six horses, one from each of six races. Those races are decided upon by Totesport the day before the races are run. These generally run on a Saturday each week.

You simply pick what you think will be the winner of each race, complete the form, place your bet of £2 which covers the entire six races and sit back and wait for the results to come in.

Of course, you're not limited to placing just one bet. You can spread your bets and increase your chances of catching the winners.

So instead of having just one selection in each of the six races, you could, if you wanted to choose two horses per race. This will cost you a lot more as your stake will reflect the multiple choices so that:

Two selections in each of six races equals:

2 x 2 x 2 x 2 x 2 x 2 = 64 bets = £128 (at £2 each bet)

The amount you choose to bet is up to you, but the end result will be you must have chosen one winner from each of the six races to be in line for the big prize. Think you are up to the task?

If all of your six choices win, you need to crack open the champagne! I hope you like it because you're going to get a taste for it and the high life that follows your good fortune!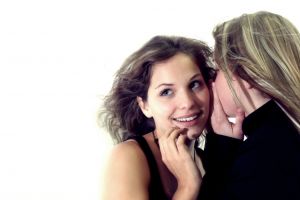 There are two ways of playing this game. One will rely entirely on raw luck, while the other will rely more on skill and foreknowledge. Which do you think will produce the best winning chance?

Think of it this way: The roulette player relies on pure luck because he hasn't any other choice. But the poker player relies on luck plus his own skill at playing the game and therefore has a greater chance of winning over a pure novice.

The average horseracing fan has some knowledge of the horses that are running in each rave he intends to bet on. So he increases his chances of picking the winner through studying the form and making an educated prediction.

The expert or professional gambler has an edge over the average bettor. He goes the extra mile to ensure he chooses the most likely winner of each race through extensive study of all of these variables:
The runners and their current form
The trainers and their methods, successes and failures
Their stables where the horses are kept
The horses' training
The jockeys and their current form
The track, the going, the distance etc
The day's weather, wind speed and direction etc
...and just about every other variable that you can think of plus some. All this information is studied in minute detail and used to formulate the most likely winner and placed runners of each race.

Do you think you can do all that? Because if you can, then you will have found some of that secret sauce that separates the men from the boys!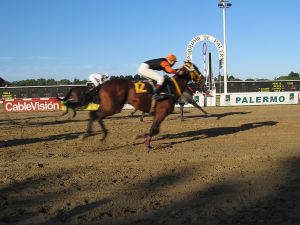 There are other prizes to be won that, while not in the seven figure league are still handy to get and will provide you with a profit on your stake if you can get them. The two prizes are gleaned from a Bonus Fund and a consolation Place Fund.

The Bonus Fund is a separate race that has funds allocated to it from the main prize pool to create an additional sweetener. If you win the Scoop6 Win Fund (main prize) you are eligible to pick a horse from the Bonus race, which is a race run the following Saturday and is chosen by Totesport from the day's races.

The consolation Place Fund is a further prize allocated from the prize pool that pays out to punters who correctly choose a placed horse in each of the six races. The size of the payout to each winner will vary depending on how many people win and the size of the pool allocation, but it can often exceed £1,000 which is nothing to be sniffed at!
Filling out the betting form is relatively simple when you do it online.
Placing a bet on Scoop6 is easy and you can do it from the comfort of your own home via the Internet. Simply go to the Totesport website on a Saturday morning by clicking your mouse on the promotional image banner:




Once you land on the main website, simply follow the top of page menu link to "Totepool" and scroll down the page to see the Scoop 6 link. Betting is simple as creating an account for yourself including payment details (credit or debit card) and then fill in the form with your selections for each race and hit "save".

PS: You can't win it if you aren't in it. If you love horseracing and you fancy yourself as knowledgeable in the area of racehorse and rider form, you can be in with a good chance of winning through your skill in having a good idea which horse will win or be placed in each of the six races chosen.

As with all forms of gambling, it should be treated as a form of entertainment and you should only gamble with funds that you can afford to lose. Bet responsibly and enjoy the experience!

Back to Top