For anyone who has been scammed or ripped off by a rogue online casino, reading this will provide some answers to questions you need to know. Avoiding the rogues in the online gambling business is no different from avoiding rogue traders in the physical world.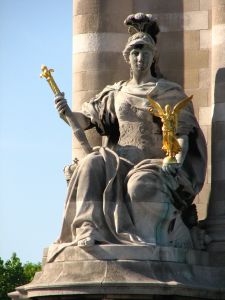 There are many people who have been ripped off at some time in their lives. The most common of these tend to occur in a physical situation such as a financial transaction, a repair or remodelling agreement with a trader, an automobile incident, product purchase, service agreement or simply being given the wrong change in a store.
Rogue Gambling Sites
But what is of most interest to readers of this article is the type of rip offs that occur via the Internet and in particular, rogue gambling websites. It depends where you live in the world and what kind of laws and regulations exist in your country, but while many online betting sites are honest and properly regulated, there are those unscrupulous individuals that operate illegally.

These entities seem to have no qualms about taking your money but not giving any back when you ask for it. For the most part, it's not too difficult to tell a legitimate site from a rogue, but there will always be those that look the part.
How to Tell a Good Online Casino from a Bad One?
There are a few things that you can do in order to differentiate between a good and a bad casino site. Let's list the main points below and expand on them afterwards.
Well known, established and trusted brand name
Verifiable certificates of authenticity and badges depicting fair gaming and trust
Transparency with regard to ownership and registration details
Passes checks on top i-gaming web forums
Not listed on blacklists
Let's take each of these points and look at them in more detail.
Trusted Brand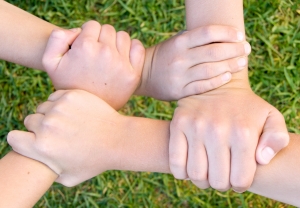 You are probably already aware of some of the best known brands in the gambling and entertainment industry, especially if you live in the UK. Walk down any high street and you will be familiar with bookmakers such as William Hill, Ladbrokes, Paddy Power etc.

These companies also run online casinos and sports books so you have that element of big brand trust built into the sites. These companies are huge and have equally huge reputations to uphold. They are not about to risk their reputations on ripping off customers, of they wouldn't be top businesses for very long!

Other big names are those you will be familiar with as major sports sponsors, such as Bwin.Party, Betfred, Betfair, 888 Holdings Ltd, Bodog, 365Bet etc. These companies are registered and licensed to operate in the UK, so are bound by UK gambling law.
Certificates of Authenticity
There are several well known watchdogs that operate in the online gambling industry to make sure sites keep in line with international gaming standards, are audited regularly and have proved themselves proponents of fair gaming. These are generally displayed near the bottom of the homepage of websites.

Certificates from the likes of eCOGRA, TNT (Technical Systems Testing), GameCare are just some of the main industry standards watchdogs. A site displaying these badges can be verified as being entitled to display them by visiting the respective watchdog sites.
Transparency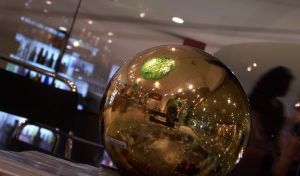 Most gambling sites that are not major brands in their own right will often be affiliated or outright owned by a major operator in the industry while being powered by a major software company. A site that is open about the details of their owners, software providers and location of registration and licensing will display those details on its "about" page, while some openly display them near the foot of their home page.

This often helps to establish a site's legitimacy, as the larger operators and software providers are keen to maintain their own reputations. Endorsing a rogue site is bad for any company's reputation and they generally will not allow such a site to have any connection with them, although this may not always be the case.

Software providers are occasionally subjected to the embarrassment of casinos they power going rogue some time after they made the initial agreement. You should still check current blacklists for up to date information.

Major operators and software companies include Microgaming, Playtech, RealTime Gaming (RTG), NetEntertainment (NetEnt) while major operators include Bwin.Party, Fortune Lounge and Bodog Entertainment.
Forums
There are several top forums for gamers that regularly list rogue casinos and betting sites. It's always a good idea to check in these forums to see if a site you are considering playing turns up on their list of sites to avoid.

Some forums worth visiting are our own one right here (See the "Community" link in the navigation bar at the top of this page!), also CAP is worth checking out because it serves mainly industry affiliates and they don't want to promote rogue casinos any more than players want to play in them. Also worth checking out is the player forum at Casinomeister.
Blacklists
There are also several blacklisting sites that you can search on for rogue blacklisted casinos. However, these are not always completely accurate and it often happens that a perfectly legitimate site gets blacklisted by a user out of spite or malicious intent.

In most cases, several checks will be necessary to establish if a site really is rogue or trustworthy. Do your homework before trusting your time and money to any site you're not sure about!
Be Sure, Be Safe
The bottom line with gambling online is to be sure about the site you are playing at so you can be safe when it comes to making financial deposits and withdrawals online. An honest casino (is that an oxymoron?) is one that will honour your winnings with equal enthusiasm as they take your deposits.

That means fast, no quibble withdrawals to your preferred online payment method or bank and no delays or excuses.

Lastly, if you are still unsure about working with any online gambling establishment, try giving their online support a call (or use online chat) and see how responsive it is. If you can get through pretty fast and talk to a support person who is helpful and can answer your questions, you can be fairly certain that they will be there for you if you do have any issues once you are a playing and paying member of the site.

[Back to Top]