When most people think about playing blackjack for free online, they imagine an amateurish setup that they'll soon get bored with. The truth is different, since most professional online casinos offer their games to players for free using "fun money".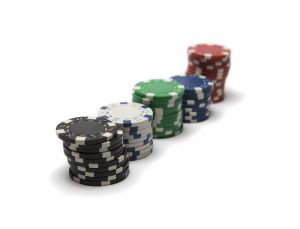 This is a great way to learn how to play blackjack if you're just starting out, or a good way to hone your skills and keep at the top of your game if you're more experienced.

Most casinos that offer blackjack also offer both a downloaded version and a "no download" flash version that you can play straight off the website. This article looks at this option and outlines the benefits of this way of playing.
Benefits of Playing Free Blackjack without Downloading
When you visit most online casinos, you are presented with the option to download the software version of the casino onto your computer, laptop or handheld device such as a tablet or smart phone via an app. The other option is to play their online flash version that has most of the capability of the downloaded version with some limitations.

Since this article is about the "no download" version that you play for free, let's concentrate on that side of the casino that you've chosen to play at and its benefits:
No extra software stored on your hard drive
No being restricted to playing at any one site (although you might prefer to stay at the site you like playing at most)
No risking your own money (especially when you're not confident at the game)
Play as long as you want to build up your skills and experience
Limitations to Playing for Free
There are some major downsides to playing for fun money, however. They are:
You can't win any real money prizes
You can't take advantage of any bonus offers
You can't accumulate comp points
There is also the limitation that playing the website flash version of the casino restricts the number of games you have access to and with most sites the game speed and overall experience is slightly less than with the full downloaded software version.
Which is Better, Free or Real Money?
Obviously, from an experienced player's standpoint it is far better to play with real money. This simply because it means that when you win, you win real money and not just virtual cash which is nothing more than a bunch of numbers on your computer screen that you can't take away or spend!

From a newcomer's standpoint, it is better to start playing with fun money. Once you have gained sufficient skill and experience, then switch to real money so that you can put that skill and experience to good use to help you win some real money!
Which is Better, Download or No Download?
Again, from the experienced player's point of view it is better to play the downloaded version of the casino. This is because you get access to all the available games, bonuses, tournaments, comp and VIP points plus any other promotions the casino may be running from time to time.

Add to this the fact that the downloaded casino generally runs faster and comes with the full graphics and sound package means you get a better player experience. After all, it's the fun element driven by the thrill and excitement that makes playing an online casino such a great experience.

The flash version that you can play on the website is fine for getting started and learning the ropes, especially when combined with the fun money option. It's also very useful if you like to play on a computer when at work in your break, where you probably wouldn't be too popular with your boss if you downloaded a casino onto it!

Many smart phone apps come as mini casinos that have some incredible games that work perfectly well on the smaller display size. These are downloaded by default, although some online casinos with mobile functionality also provide flash games that will work on a phone.
Best Online Casinos for Blackjack
Here are some suggestions that you might be interested in checking out for playing blackjack online at these highly recommended casinos for non-US players:


No.
Casino
Bonus
Rated
Review
9.
Jackpot Jones Casino
£500
9.5
and here are some suggestions for players who need a casino that accepts US players:
No.
Casino
Bonus
Rated
Review
1.
No Casino Recommended
0
0
No
Conclusions
The ultimate choice is yours. After you have weighed up all the pros and cons to playing for fun or for real money and whether you like the idea of playing a downloaded version of a casino or not, you should be able to decide for yourself which best fits your personal needs and expectations.

Both options have their merits and disadvantages, but for most people starting out we would recommend you begin by playing for fun money until you are proficient in the game. Then you can switch to real money and play and enjoy blackjack like it's meant to be played and enjoyed!

[Back to Top]