This section of the site contains articles covering the many aspects of sportsbook, bookmakers (bookies) and the services and products that support this aspect of the industry.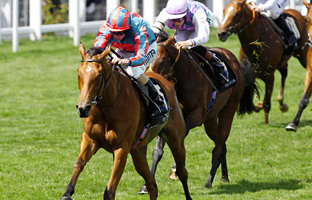 There are many good reasons to choose an online sportsbook in preference to a brick and mortar betting shop. The obvious one is the sheer convenience of being able to place a bet whenever you want to without having to leave the house to do it.

There are some other very good reasons to get signed up with one or more online sports betting sites that may or may not be quite so obvious to you. Let's take a look at some of them and see if you already thought of them or not.
Benefits of an Online Sportsbook
So I already mentioned the convenience angle of being able to log in and place a bet from your computer or laptop at home, but what other reasons would you decide to use a sports website for placing bets?
Mobile: All of the top online sportsbook sites have a mobile option that allows you to place bets while on the move. Now you can go anywhere and be anywhere and be a few smart phone taps away from getting that all-important bet placed at just the right time.
Choice: While you can put a bet on a lot of different things at a high street betting shop, the variety available to the online alternative is greater. You are not limited to domestic sporting events and competitions, but can widen your options to include US specific events like baseball, basketball and ice hockey as well as a huge choice of international ports events.
Speed: There is nothing to match the speed of a few mouse clicks and knowing your bet is placed right there and then! When you take into consideration the time it would take you to travel to the nearest high street bookmaker, write out your betting slip or fill in the coupon, then maybe have to wait in line at the first available cashier, find the cash, wait for your change etc before you know the bet is on, the speed aspect to doing it all online is obvious!
Odds: For being able to see at a glance the odds for every event you are considering placing a bet on, an online web page is tough to beat. Whatever tournament or match you choose, you can get all the options for all the available bets up on the screen in front of you in an instant and know exactly what odds are being offered.
In-play bets: While some high street bookies offer in-play betting, you have to be physically in the shop to place them at the right time or risk missing out on what might turn out to be a lucrative wager. Online, this is not a problem because you can simply log into your account and view all the in-play options that are being offered in real time, then put on your bet as you choose, when you want to and even wherever you are via mobile!
So you can see there are quite some major advantages to making good use of an online sportsbook for wagering on the kind of sporting events that interest you as and when you want!
Sportsbook Article Titles:
Below you will find all the titles of the several articles published in this sportsbook section of the site. They have been written to cover many different aspects of the bookmakers that facilitate sports betting online.