There is a seedy underbelly to the world of sports that has millions of people spending billions of dollars every year on the outcomes of every sporting event you can imagine.
Why does this happen and what is the big attraction that hooks in so many people around the world?

If you ever wondered why people like to bet on sporting events, this article will hopefully go some way to explaining this phenomenon.
First off, while there is a large element of chance in every sports event, there is also an element of skill in predicting the outcome. This stems from an enthusiast's in-depth knowledge of the particular discipline, the current form of the team or individual combined with their recent results and those of their opponents.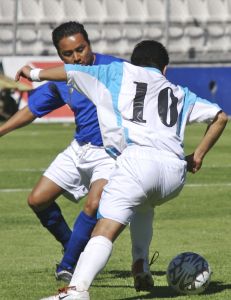 The skill is in deploying that knowledge into making an educated guess as to the outcome of the chosen event. Two of the biggest areas of the sporting world where this is evident are in horse racing and in football (soccer), both sports being huge in almost every country in the world.

To such an extent are these two sports gambled on by so many people that whole industries exist to cater for such large numbers of bets placed every single day of the year.
In every country outside the United States, the game of football (soccer) has a following unmatched by any other sport. That means millions of fans in every country, many of whom are sufficiently knowledgeable about the teams in their top leagues to be able to predict the final scores based on current form.

Around this has grown sports betting where punters can bet on single match results or those of several matches. The can create permutations of any number of them to end up with a betting form that spreads their stake across their selections and provides the possibility of several layers of winning chances with betting options like the football pools, fixed odds coupons or online sites like Colossus Bets.

Some bookmakers run football pools games where large numbers of people bet into a pool and the winner takes the lion's share that can run into millions of pounds in the UK alone. Others run smaller fixed odds bets that allow for a wider spread of bets but with lower top prizes, although these can still run into the hundreds of thousands of pounds.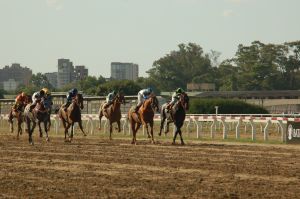 Probably the best known form of sports gambling has to be on horseracing and most countries hold regular meetings at tracks up and down the country.

In the UK, there are often two or more race meetings every day with plenty of opportunities for punters to place their bets on their chosen horses or multiples across more than one race.

There are many different kinds of bets that can be placed on horseracing from single bets on the winner of a race to each way bets on a placed runner right up to multiple race accumulators that spread the bet across many races and several horses.
The simple answer to betting in general is that it's just human nature to want to risk a small amount of their money to win a larger amount. But when it comes to sports betting, there is a little more to it than just spending a pound to make maybe a million as in buying a lottery ticket for example.

With most sporting events, there is the element of a favourite team, player or jockey, horse, trainer etc that hooks fans into their particular sport. They naturally become very knowledgeable about the sport, teams and individuals within it. This creates a skill set that fans have which enables them to make fairly good predictions as to how a certain event will turn out.
When you have such knowledge and like to gamble it stands to reason that you are going to put your knowledge to work for you and make more accurate result predictions than a person who has very little or no knowledge about the game at all. Knowing this gives a fan a sense of superiority which is fed when they guess the right result and make some money off the bets they placed.

The rest is self perpetuating.

Every time a fan wins a bet they placed on the team or player they support, they feel good and wholly justified in placing more bets in the future, which they will do. Many will do this on a regular basis with bets and even though they lose more often than they win, it's the wins that keep their enthusiasm fired up.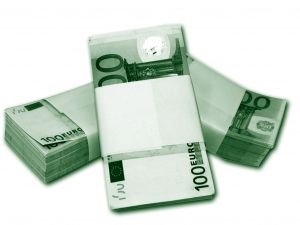 Some sports fans will take their knowledge and skill capability a step further and delve more deeply into the peculiarities of sports betting. Of course this will be to find ways of increasing their success rate and make their activities more profitable for themselves.

It will soon become pretty clear that greater levels of information and a method of using it better to make more accurate predictions will be needed. Horse racing bettors will spend hours studying the form for each race scheduled for the day before placing their bets.

However, despite the popularity of horse racing, this is one sport with too many variables to make really accurate and viable winning predictions. The more runners in a race, the more possible winners there are. Sure you can discount some runners as no-hopers, but upsets happen and cannot be predicted!
Sports where there are fewest possible outcomes and fewest variables yield the best chances for success. Football fans have a slight advantage because there can only be three outcomes to a match, which are a win, loss or draw.

But there are more variables because you have to factor in the form of eleven players on each team. In addition to that, there are peripheral circumstances such as off pitch goings on, boardroom stability and a whole host of other things which can influence a team's form. This can make predicting the result of a football match harder than you might suspect.

Then there are sports where there are only two individual opponents and there can only be one of two results, which are a win or a loss making them the best candidates for the most accurate result predictions. Tennis is by far the most popular and best covered of this type of sporting event.

With tennis, you might get shorter odds but you have a 50% chance of guessing the winner of every match. Even someone with absolutely no knowledge of the game has that chance. But someone with detailed information about each players' current form plus their off-court activities that might influence their play has a really good chance of winning!
The ultimate in increasing your ability to make a regular and consistent profit from betting on sports takes the form of a software driven betting system for picking the highest probability wins. These systems generally take the form of monthly membership programs that you have to pay for to receive daily picks that you can bet on.

These systems take all the hard work out of accumulating constantly on-going knowledge and data about players, teams and sporting events in general. They leave you free to do whatever you want with your time and not have it all tied up in researching and gathering information for each day's betting.

There are few systems that work well enough to be recommended by experts and they tend to be kept rather quiet about, such as ZCode System or Sports Cash System. The reason for this is that when people find a system that works for them and they are making a regular and consistent profit with them, they are loathe to want to share it with anyone.

This is in case the number of users grows too large, putting the system in the cross-hairs of online bookmakers (such as Betfred or Mobibet for example) who are quite naturally opposed to any kind of sports betting system that works. After all, bookies are in business to make money and not to give it away to clever bettors who are winning too often!
The last word on why so many people are attracted to sports betting is surely the enjoyment they get from the sports they are initially attracted to which is transferred to placing bets on those sports to expand the depth of that enjoyment. While no one likes to lose a bet, the thrill of placing the bet and the potential for winning far outweighs any negative feelings that follow if the bet loses.

As long as there are sporting events, there will be betting associated with them as it is simply a basic aspect of human nature to want to maximise the enjoyment factor and be in with a chance of profiting from the knowledge accrued about a particular sport. This is the chief reason as to why people are attracted to betting on sports and why they will continue to do it as long as the world keeps on turning.

[Back to Top]